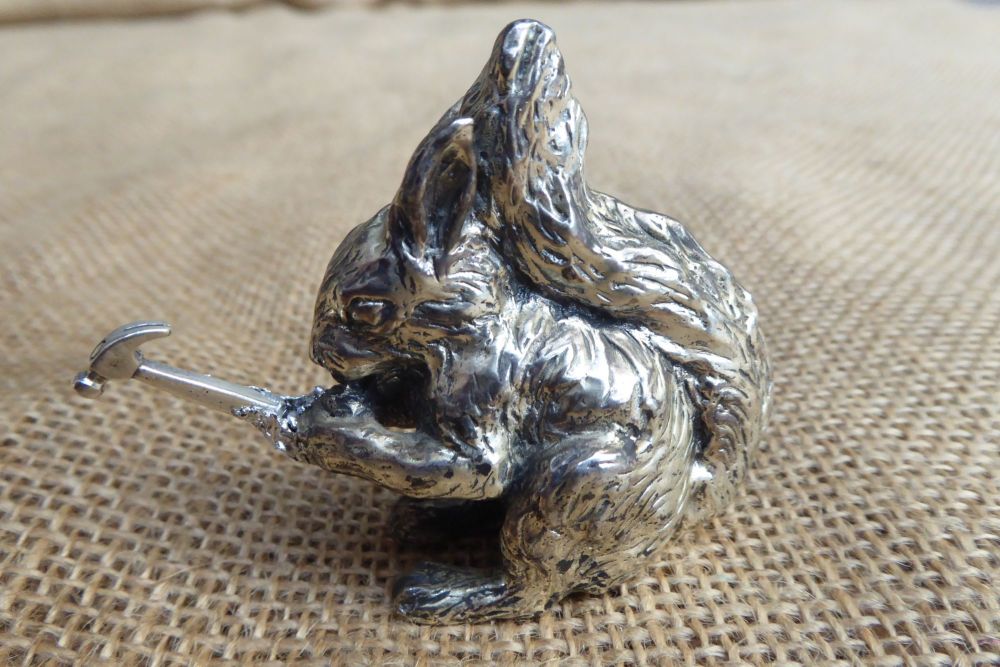 It's been quite a while since I wrote on the blog page, I have been busy the past few months uploading plenty of tools, this comes after sorting and grading the tools, any light cleaning that may need to happen, preparing the tools for the website, taking photo's........the list goes on.......with this in mind I now have a little helper you will notice throughout the site
Introducing Seek! Seek is a very busy tool squirrel, always on the hunt to find you the finest quality tools.
Only after Seek's inspection will products make it onto the website. Not only will he just be seeking out the finest tools for you, he will also be in the product photo's so you know the tools have been seeked & found by the Tool Squirrel!
If you are up for a Challenge then for a 10% discount Seek and I will post various competitions, these will be seen on the homepage from time to time.
I am always uploading tools in the new arrivals page so please keep a look out on there too............right Seek has gone off into the stores looking for more to put on the website..........I better go and find him as I can't let him do all the work!